Do you suffer from Leaky Gut ?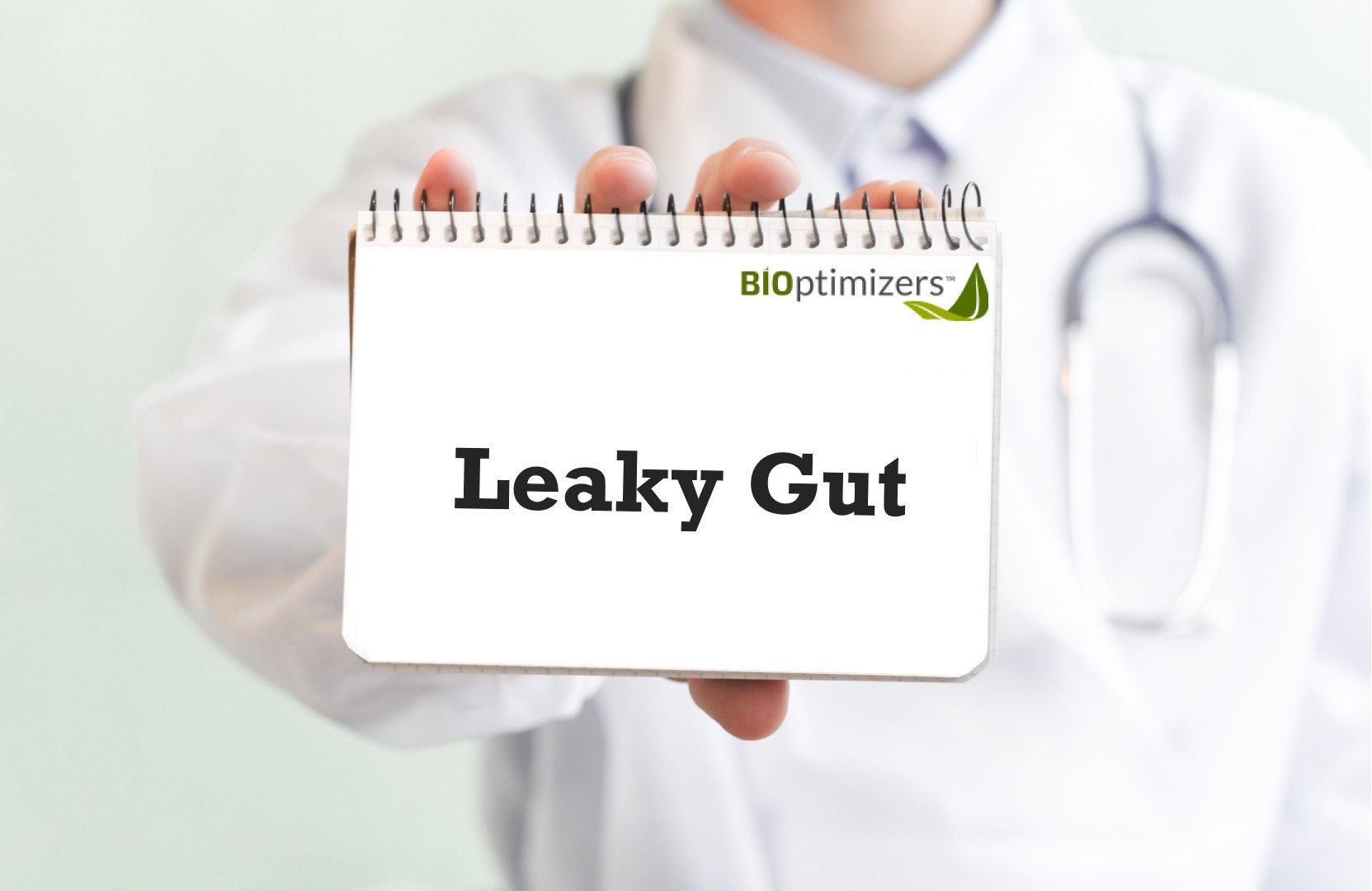 Do You Know About Leaky Gut And The Threat It Means For Your Immune System?
We can easily identify where our nervous, digestive or cardiovascular systems are in our body but… What about our immune system? 
Now you know 70% of it lies in the gut, making it the immune system's powerhouse. And if you think about it, it's no wonder why: Our food nourishes our body, but it's also our main source of harmful bacteria and toxins.  Recent research shows there's a direct link between our western diet and a generalized state of inflammation, which affects our immune response[2].
Our gut is like a sift that separates nutrients from waste, filtering the nutrients to the bloodstream and eliminating the rest. The standard western diet: high in carbs and fats and low in fiber, combined with other elements like alcohol and stress, can harm our gut. This can cause your gut to rip: harbouring pathogenic bacteria and leaking toxins to the bloodstream. This condition is known as:
Which we're all affected by in different levels [3].
No one wants toxins from their undigested food products, faeces and bacteria to leak into their bloodstream, so you might be wondering…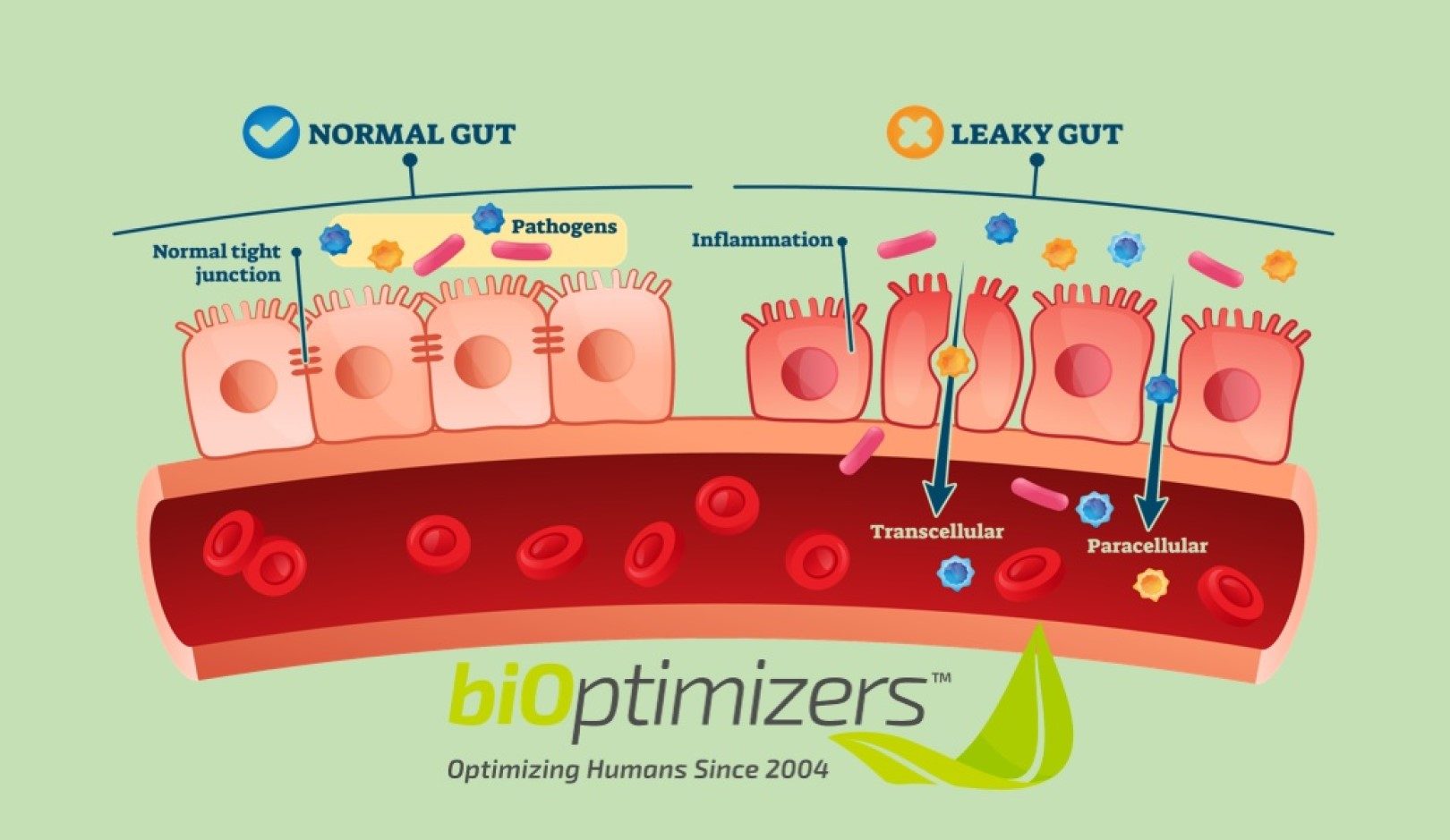 What Are The Symptoms Of Leaky Gut?
Leaky gut manifests differently for everyone[15], depending on the weakest links in their health. Note that you do not need to have any digestive symptoms to have a leaky gut. Leaky gut can manifest as or worsen the following conditions:
Autoimmune[16]
Joint pain[17]
Food allergies, intolerances, and sensitivities[18]
High cholesterol[19]
Brain fog and cognitive decline[20]
Inability to lose weight or keep it off [19]
Low Mood and mental health problems[21]
Skin problems[22]
Digestive diseases and symptoms[23]
Fatigue[24]
Allergic diseases[25]
What Are The Causes Of Leaky Gut Syndrome?
Many things in the modern diet and lifestyle can increase intestinal permeability, such as:
Unhealthy diets and processed[24] foods that are high in trans, saturated fats [25], sugar, and food texturizers
Gluten[26]
Nutrient deficiencies[23], especially vitamins A and D
Alcohol[27]
Gut infections, such as parasites and yeasts[28]
Inflammation from food[29]
Stress and traumatic events[30]
Hard workouts[31]
Concussions and brain injuries[32]
Poor sleep and circadian rhythm[33]
Dysbiosis or imbalances of the gut microbes[34]
Medications, such as ibuprofens, antibiotics, birth control, and proton-pump inhibitors[35]
Genetic susceptibilities may contribute to the tendency to develop leaky gut[36] syndrome
Leaky Gut Syndrome Article
Leaky gut is a symptom rather than a condition. But, confusingly, it's a symptom that can contribute to other conditions. These can be within the digestive system and may include:
· Food allergies and/or sensitivities
· Inflammatory bowel disease
· IBS
· Coeliac disease
They can also be outside the digestive, such as:
· Chronic fatigue syndrome
· Fibromyalgia
· Depression
· Obesity
· PCOS
· Rheumatoid arthritis
· Type-1 diabetes
Doctors don't know whether leaky gut is driving these conditions or if it's the other way around—but research suggests they're connected. If you experience any of the above, it's worth testing to see if leaky gut is related to your symptoms.
At present, the NHS doesn't test for leaky gut. This is likely because it doesn't recognise leaky gut as a condition.
The Root Cause of Leaky Gut Symptoms and Poor Digestion:
A Rogue Protein Punching "Holes" Along Your Gut Wall… Allowing Destructive Bacteria To Flood Your Gut and Disrupt Your Gut Biome Equilibrium
What we found is a rogue gut protein called Zonulin.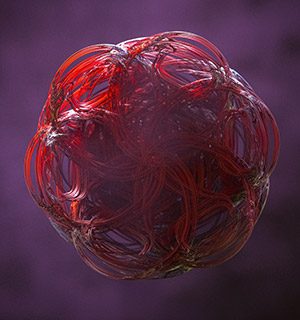 Now – when your gut is functioning normally, Zonulin offers important protection to the body.
If you accidentally eat food contaminated with salmonella, Zonulin temporarily opens your gut wall to allow water in and trigger diarrhoea to flush out the bugs.[10]
But unfortunately, due to modern foods laced with contaminants… Zonulin has gone rogue.
Contaminants keep Zonulin levels high in the gut, where it widens the gut lining to allow fluids in – allowing toxins, contaminants, and destructive bacteria to flood your gut.
What Is The Best Supplement For Leaky Gut Syndrome (LGS)?
Most people who try to heal their leaky gut will use some antimicrobials, probiotics, digestive enzymes and sometimes a chemical biofilm breaker. Some protocols will also include glutamine or bone broth to "feed" the gut cells. The problems with this approach include:
It doesn't take into account how your gut bacteria interact with your gut lining. Antimicrobials and biofilm breakers are not specific to the bad bacteria or yeast, thus killing both good and bad bacteria. This can create more dysbiosis.

The killing spree and biofilm breaking can result in unpleasant dieoff reactions from these microbes and biofilm releasing inflammatory substances. Sometimes, the antimicrobials can even turn the microbes more aggressive.

The probiotics are not specifically designed to stay or provide the fuel to survive.

Buying 5 supplements for a few months gets expensive.

BIOME Breakthrough is designed and tested to only attack the bad bacteria, while leaving the good bacteria intact. Studies have also shown that IgY can disrupt the communication [11] (quorum sensing) and biofilm formation between bad bacteria. Also, after the disruptions, the IgY binds to these bacteria and helps the white blood cells to destroy them, which minimizes dieoff clinical study[12] has also shown that IgYmax can increase the beneficial bacteria, and reduce intestinal permeability and inflammation markers.
BIOME Breakthrough combines IgY max with friendly Lactobacilli that are better at adhering to the gut lining than most probiotic strains. We also provide prebiotics that improve their survival. Also, the prebiotic fermentation can produce butyrate and other short-chain fatty acids, which feed and improve the gut lining. The bone broth and collagen powders also provide the nutrients to support the gut lining.

Overall, BIOME Breakthrough is the only gut healing supplement that works to weed out the bad bacteria and reseed the good ones, while supporting the gut lining. It is the most powerful leaky gut healing supplement in combination with a healthy diet and lifestyle.
Introducing... BIOME Breakthrough ®
Repairs Your Intestinal Lining,
Eliminates Destructive Bacteria and
Boosts Your Immune System… BIG TIME
BIOME Breakthrough® – CHOCOLATE
BIOME Breakthrough® – VANILLA
BIOME Breakthrough is one of the best-tasting superfood supplements ever formulated with 2 Incredible Flavours To Fit Your Needs
AND ITS 3-STEP IMMUNE BOOSTING SPECTRE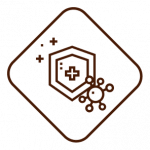 CLEANSE & ACTIVATE IMMUNE RESPONSE
With a combination of the best probiotic bacteria strains that help to eliminate the bad crawlies already living in our gut. Containing Lactobacillus rhamnosus, Lactobacillus gasseri and Lactobacillus helveticus, clinically proven to fight pathogenic bacteria and enhance immune response.[4][5][6]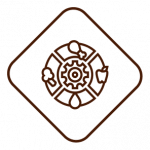 CLEANSE & ACTIVATE IMMUNE RESPONSE
BIOME Breakthrough contains IgY MAX, the only patented egg-based immunoglobulin. Immunoglobulins are naturally occurring cells that our body generates to fight bad bacteria and the toxins they produce. By eliminating these threats, our body can regenerate the gut tissue and reduce its permeability. IgY MAX has proven to reduce gut permeability up to 95% in human research[7] Having better gut health allows better nutrient absorption.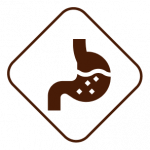 NOURISH & MAINTAIN GASTRIC HEALTH
Prebiotics are nutrients that our body can't absorb, but good bacteria in your gut can. This helps to keep the good bacteria we've fed our body stay nourished and healthy. BIOME Breakthrough contains Inulin, D-ribose and VitaFiber. These prebiotics not only feed our healthy microbiome, but have also proven to further strengthen the immune system[8], Increase our cellular energy[9] and improve overall gastric health[10].
We wanted to make this the best gut-immunity formula ever created, so we added even more to it, starting with…
3 of the Most Powerful Gut Immunity Enhancing Probiotic Strains Ever Discovered
Our team developed a way to culture these probiotics in the exact levels needed to speed up the gut-repair process and optimize the ratio of good-to-bad bacteria in your gut.
In every serving of BIOME Breakthrough, you get 10 billion CFU of:
We wanted to make this the best gut-immunity formula ever created, so we added even more to it, starting with…
3 of the Most Powerful Gut Immunity Enhancing Probiotic Strains Ever Discovered
Our team developed a way to culture these probiotics in the exact levels needed to speed up the gut-repair process and optimize the ratio of good-to-bad bacteria in your gut.
In every serving of BIOME Breakthrough, you get 10 billion CFU of:
BIOME Breakthrough® – CHOCOLATE
BIOME Breakthrough® – VANILLA
BIOME Breakthrough is one of the best-tasting superfood supplements ever formulated with 2 Incredible Flavours To Fit Your Needs
The Benefits of BIOME Breakthrough (Leaky Gut Guardian) Supplement Backed by Science
BOOST YOUR IMMUNE SYSTEM WITH THE POWER OF PROBIOTICS, PREBIOTICS AND IMMUNOGLOBULINS