Do you suffer from Stress, Anxiety & Burnout?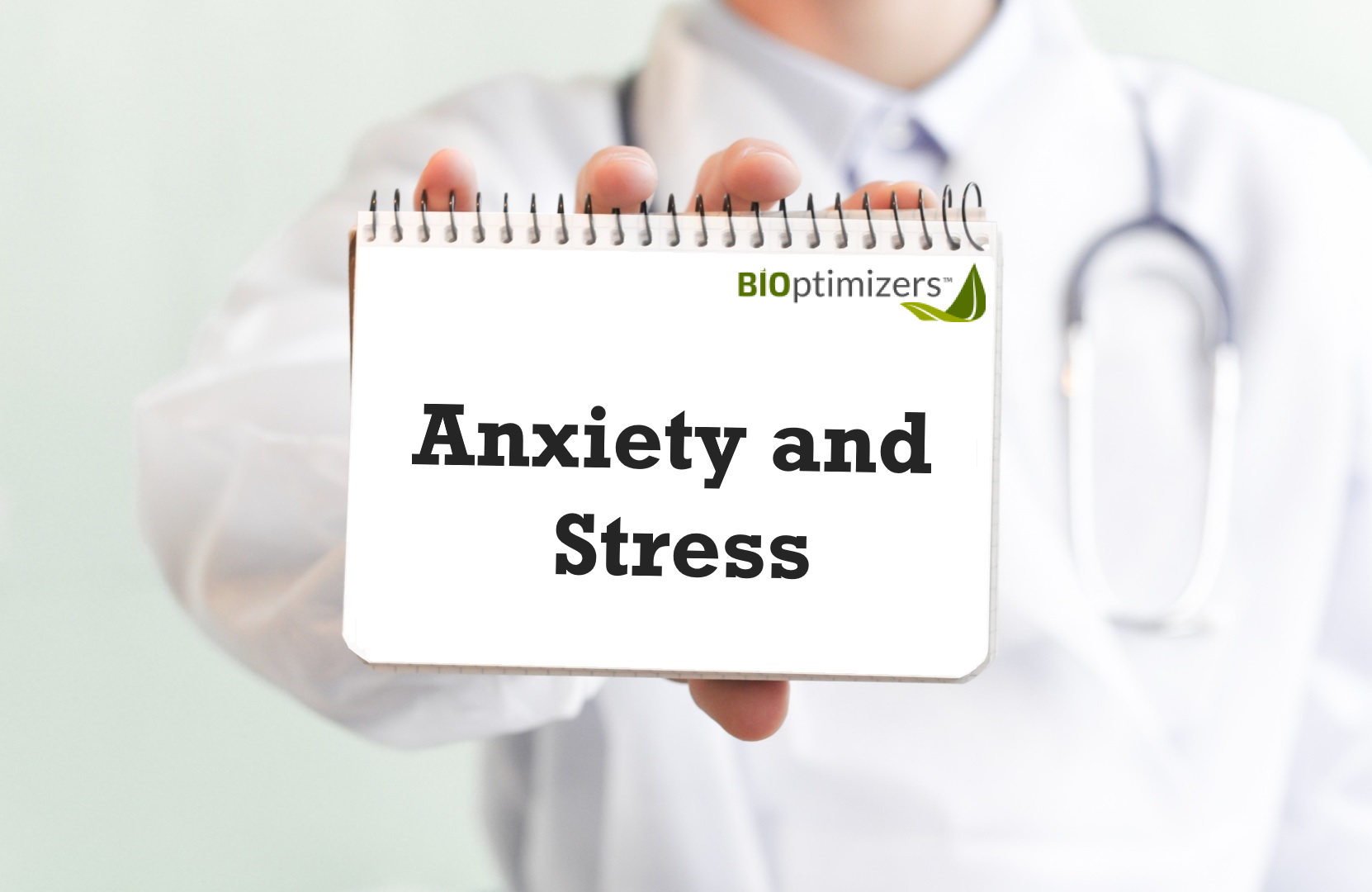 Magnesium is extremely important for mental and neurological health. Studies have shown that magnesium deficiency causes stress & anxiety. Stress causes you to excrete more magnesium through urine Therefore, being deficient can create anxiety and burnout.
Magnesium supplementation has been shown to promote a healthy stress response and reduce neurotransmitters that cause anxiety. It also promotes relaxation by stimulating GABA, the calming neurotransmitter.
What does GABA do to the human body?
GABA, also known as gamma-aminobutyric acid, is a natural chemical produced by the brain. It is a valuable anti-anxiety neurotransmitter. When we experience stress, the adrenal glands are triggered to produce hormones that trigger what we know as fight-or-flight responses, like speeding up your heartbeat or giving you an adrenaline rush.
REF: www.webmd.com/diet/health-benefits-gaba
In a randomized controlled trial of mildly anxious subjects, magnesium + vitamin B6 significantly reduced stress scores compared to the placebo.
Magnesium supplements have also been shown to help improve mental health in women with premenstrual syndrome and postpartum anxiety.
To boost mood, reduce anxiety, and promote a healthy stress response, it is best to use a combination of forms of magnesium combined with vitamin B6. Studies have confirmed that magnesium with organic acid salt (e.g. citrate and malate) or amino acids (e.g. taurate, glycinate, and sucrosomial) are significantly better absorbed than inorganic salts (oxide, chloride, and sulfate). Also, these different forms are absorbed into different tissues, with taurate, malate, and citrate being the most beneficial for the nervous system.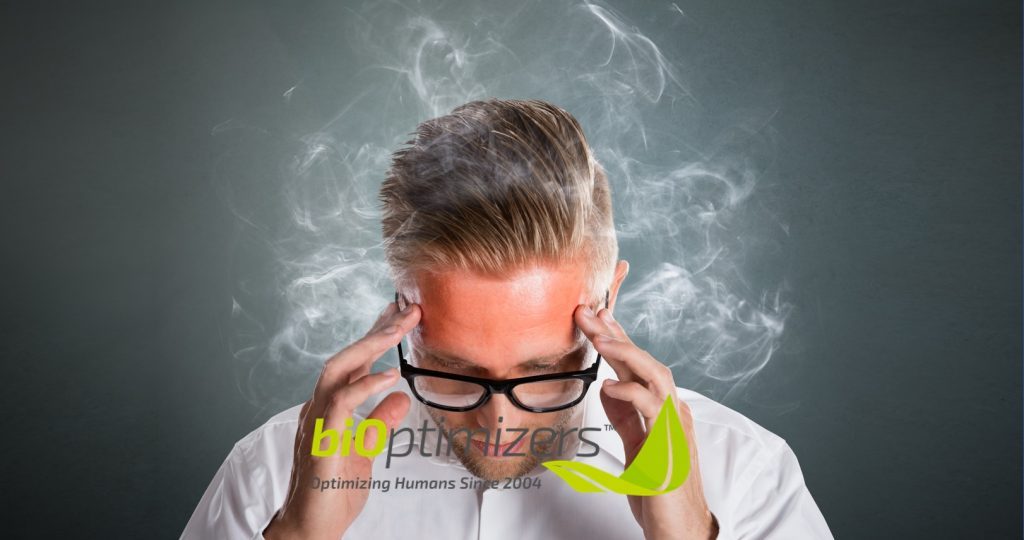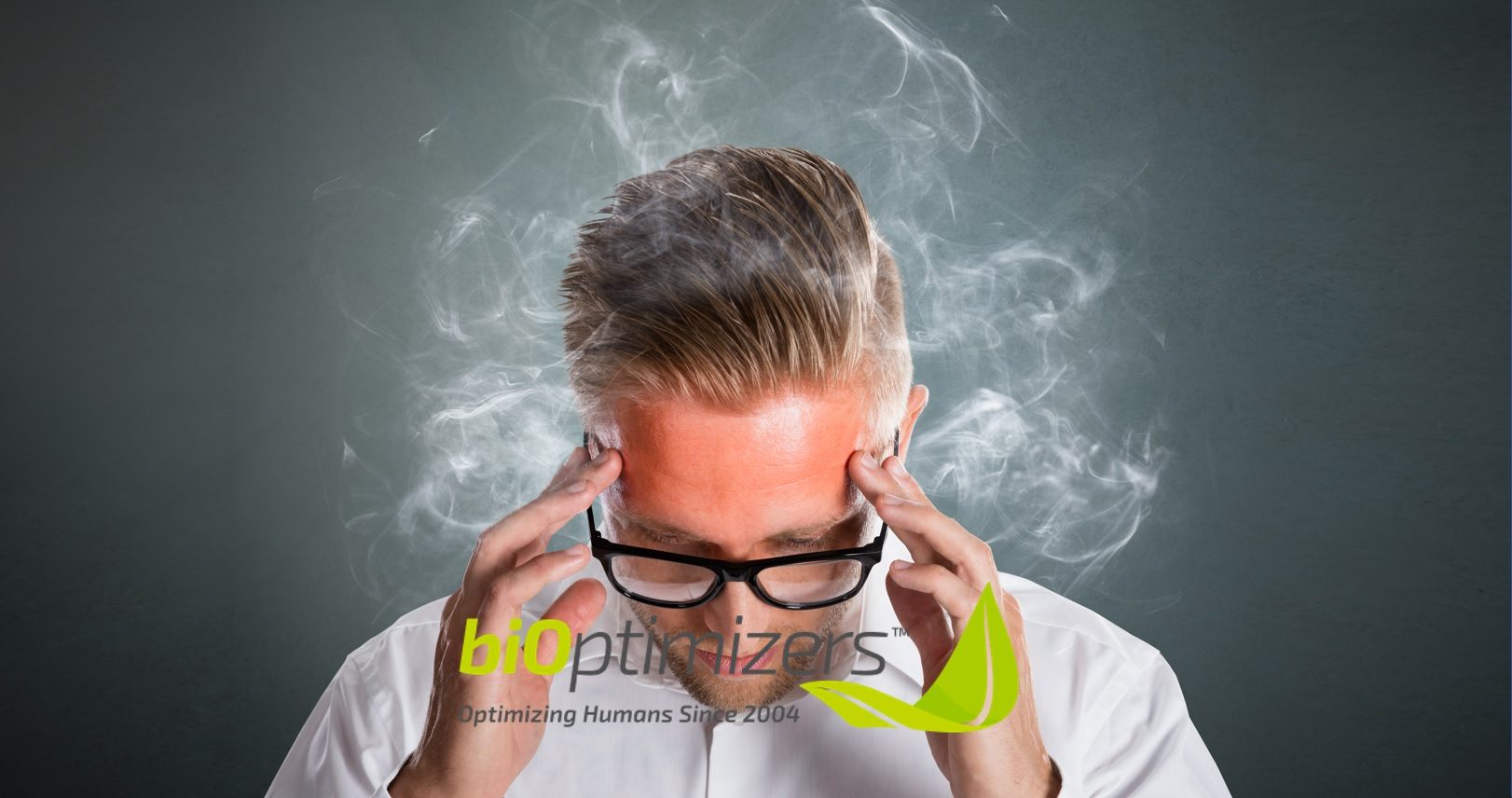 Magnesium is one of the most important minerals for all aspects of health. It participates in over 600 different biochemical reactions in your body. Yet, over 80% of the population don't get the minimum amounts of the types of magnesium they need from diet alone because the soil lacks it. Magnesium deficiency can increase all disease risks and keep you from performing optimally.
Magnesium content in vegetables has declined up to 80% since 1950 and modern processing of grains for flour and pasta removes 80-90% of total magnesium. No wonder we are now being told that we have to eat 10 portions of fruit and vegetables a day to remain healthy!
Even people who supplement tend to take types that are poorly absorbed, or they only take two types of magnesium at most. Each type benefits different tissues and organ systems. If you're only taking one or two forms, you're most likely still deficient.
Why Getting ALL 7 Forms of Magnesium Transforms Your Stress & Performance
One of the biggest misconceptions about magnesium is that you just "need more" of it and you'll be healthy and optimized.
But the TRUTH is, there are many different types of magnesium — and each plays a critical role in different functions in your body.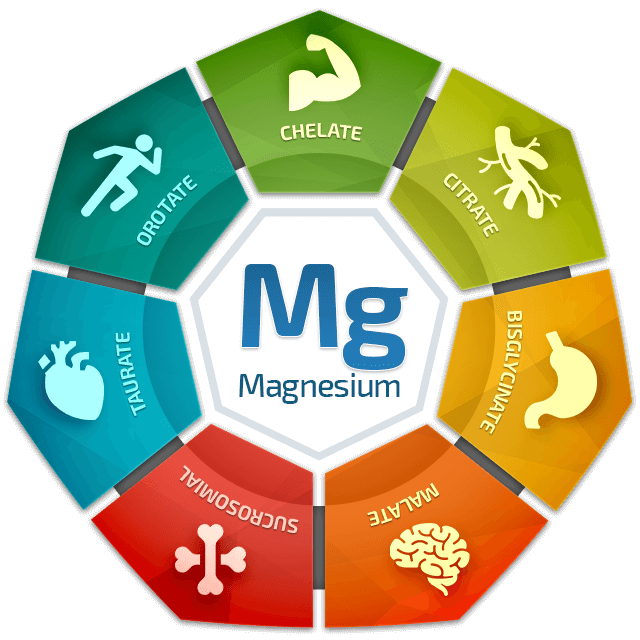 Most "healthy" people only get 1-2 forms at best (much of the population is deficient in all forms) — but when you get all 7 major forms of magnesium, that's when the magic happens.







Why Magnesium Breakthrough
BiOptimizers Magnesium Breakthrough contains the full spectrum of all seven forms of the most bioavailable magnesium along with vitamin B6 to support mental health and promote a healthy stress response.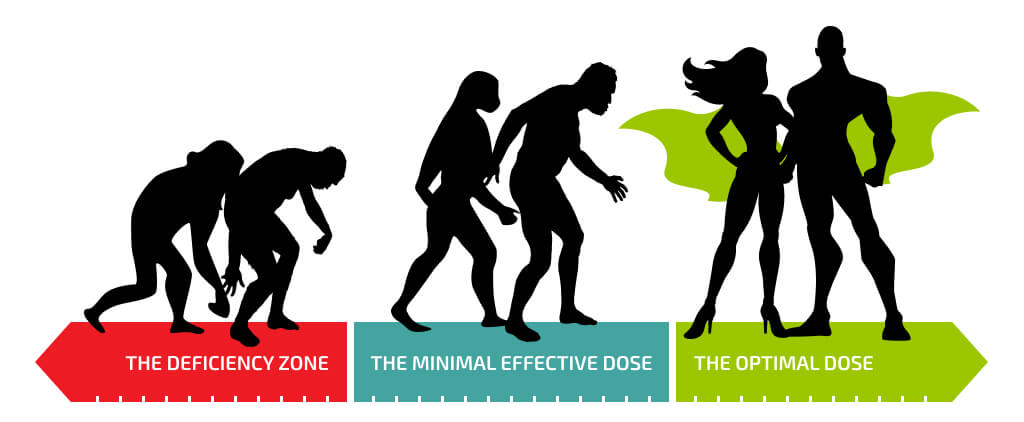 BiOptimizers Magnesium Breakthrough is the only supplement on the market that offers the full spectrum of all seven types of magnesium specially formulated to reach every tissue in your body to provide maximum health benefits and reverses low levels which could be causing health issues.
Getting ALL of these forms of magnesium, in the optimum dose, upgrades virtually every function in your body.


The #1 Best Way To Experience The Researched Benefits of Magnesium
Magnesium has more researched benefits than any other nutrient — and more studies to back up its claims than any other.
To date, over a thousand studies have been conducted on magnesium.
These studies have concluded that magnesium helps you:
Magnesium helps move blood sugar into your muscles and dispose of lactate, which can build up in muscles during exercise and cause pain 

Supplementing with it can boost exercise performance for athletes, the elderly and people with chronic disease 

In one study, volleyball players who took 250 mg of magnesium per day experienced improvements in jumping and arm movements 

Athletes who supplemented with magnesium for four weeks had faster running, cycling and swimming times during a triathlon. They also experienced reductions in insulin and stress hormone levels 

Magnesium plays a critical role in brain function and mood, and low levels are linked to an increased risk of depression 

Supplementing with this mineral may help reduce symptoms of depression — and in some cases, the results can be dramatic 

In a randomized controlled trial in depressed older adults, 450 mg of magnesium daily improved mood as effectively as an antidepressant drug. 

One study which followed more than 4,000 people for 20 years found that those with the highest magnesium intake were 47% less likely to develop diabetes 

People with type 2 diabetes taking high doses of magnesium each day experienced significant improvements in blood sugar and hemoglobin A1c levels, compared to a control group. 

In one study, people who took 450 mg per day experienced a significant decrease in systolic and diastolic blood pressure. 

Magnesium supplements can reduce CRP and other markers of inflammation in older adults, overweight people and those with prediabetes. 

A few encouraging studies suggest that magnesium can prevent and even help treat migraines. 

Supplementing with 1 gram of magnesium provided relief from an acute migraine attack more quickly and effectively than a common medication. 

Magnesium plays a crucial role in preventing insulin resistance, and many people with metabolic syndrome are deficient. 

Magnesium improves insulin resistance. 

One study found that supplementing with this mineral reduced insulin resistance and blood sugar levels, even in people with normal blood levels. 

Magnesium has been shown to improve mood, reduce water retention and other symptoms in women with PMS. 
BiOptimizers Magnesium Breakthrough contains the full spectrum of all seven forms of the most bioavailable magnesium along with vitamin B6 to support mental health and promote a healthy stress response.